And they wonder why people don't buy their movies.
Håper ikke bokbransjen beveger seg ut i den sammen hengemyra i det minste.

Kulturdepartementet har invitert til en referansegruppe som skal arbeide med problemstillinger knyttet til ulovlig fildeling. Gruppen skal ta stilling til mulige tiltak som kan begrense den ulovlige fildelingen og samtidig stimulere til økt bruk av lovlige tjenester.Her finner du invitasjonsbrev og mandat for referansegruppen. InvitasjonsbrevMandat
Kulturdepartementet har invitert til en referansegruppe som skal arbeide med problemstillinger knyttet til ulovlig fildeling.
Sannelig på tide - selv om jeg egentlig mener at hele fildelingsdebatten er utdatert, og at tjenester som spotify og wimp vil gjøre fildeling til et marginalt problem.

Last year, Radiohead expressed their growing discomfort with record labels that abuse copyrights for their own benefit, while harassing their fans. In a recent interview, Radiohead guitarist Ed O'Brien said that he doesn't believe piracy is killing the music industry, but that the industry will kill itself if it doesn't adapt to the digital age.
In an attempt to take a stand against the labels, several well known artists including Radiohead formed the Featured Artists Coalition last year, a lobby group that aims to end the extortion-like practices of record labels and allow artists to gain more control over their own work.
Radiohead and others are unhappy with the fact that the labels, represented by lobby groups such as the RIAA and IFPI, are pushing for anti-piracy legislation without consulting the artists they claim to represent. Radiohead, who used BitTorrent to leakone of their songs, went as far as being willing to show up as a witness against the RIAA in court.
In a new MIDEM interview, Radiohead guitarist Ed O'Brien stands up for file-sharers once again, stating that piracy is not killing the music industry in his view.
Torrent Freak
RT @DerrenBrown "Blog post: 'Piracy Isn't Killing Music' Radiohead's Guitarist Says" -
Sweden, long considered one of the world's most welcoming havens for digital piracy, is now showing signs of turning back toward legal, licensed music, both online and in stores. Music sales in Sweden rose 10.2 percent last year, according to the recording companies' international trade group, even as they fell by nearly 10 percent worldwide, continuing a nearly decade-long downward spiral.Industry executives credit a combination of incentives for music fans to switch, including tougher action to crack down on illegal file-sharing and the spread of new services like Spotify, which has its roots in Sweden.In addition to the guilty verdict against the Pirate Bay's founders, Sweden served up a new law last year making it easier for copyright owners to take file-sharers to court. Meanwhile, Spotify, which sells advertising and premium subscriptions to users who prefer to skip the ads, was being used by 17 percent of the Swedish population by the end of 2009, according to the International Federation of the Phonographic Industry. That helped the industry nearly double its revenue from digital music in Sweden. Revenue from streaming services like Spotify more than quadrupled, while sales of downloads from services like iTunes rose 28 percent. Even CDs eked out a 1.9 percent sales increase.
Noen ganger er det fristende å si "hva var det jeg sa" - men jeg skal vente litt...

This is the graph the record industry doesn't want you to see. It shows the fate of the three main pillars of music industry revenue - recorded music, live music, and PRS revenues (royalties collected on behalf of artists when their music is played in public) over the last 5 years. We've broken each category into two sub-categories so that, for any chunk of revenue - recorded music sales, for instance - you can see the percentage that goes to the artist, and the percentage that goes elsewhere. (In the case of recorded music, the lion's share of revenue goes to the record label; in the case of live, the promoter takes a cut etc.)

Deilig med noen konkrete tall i fildelingsdebatten: - og de spiser IFPIs argumenter til frokost. (Med link til bakgrunnsdataene) (via @brokep)

The MPAA has successfully shut down an entire town's municipal WiFi because a single user was found to be downloading a copyrighted movie. Rather than being embarrassed by this gross example of collective punishment (a practice outlawed in the Geneva conventions) against Coshocton, OH, the MPAA's spokeslizard took the opportunity to cry poor (even though the studios are bringing in record box-office and aftermarket receipts).
Filmindustrien skyter seg i foten med tungt artilleri: MPAA shuts down entire town's muni WiFi over a single download
FLERE KONTROLLER: Kystvakta er satt inn i jakten på piratkopierte kartsystemer langs hele kysten av Sør-Norge. Det skjer etter at flere fiskere ble avslørt med ulovlige kart under en politirazzia i forrige uke.
Kjøp bilde
Som et heftig apropos til frigjøringen av kartdata: Kystvakten har nye pirater å leke med (via @brokep)
Er de ulovlige fildelerne også de største musikkelskerne? Ifølge en britisk undersøkelse bruker de i det minste mest penger på lovlige musikkjøp. ( Foto: Lund Joacim )
Fildelere handler mest musikk
Musikkpirater bruker mer penger på lovlig musikk.
Hvis IFPI hadde brukt like mye ressurser på å få Beatles, AC/DC, Pink Floyd osv på #Spotify på å angripe kundene sine ...
I've spent some time thinking about the last twelve months and I wanted to mark the one year anniversary of Spotify with a few thoughts about where we have got to as a business. I've set those out below.

Spotify has a long way to go but this continued support from the music industry in the face of a recession and rampant piracy has made the difference and I feel that we are set up to succeed with this kind of willingness to innovate and try new things from the music industry…together we can do even better things. So, here is my view on Spotify and where we have reached after a year in business
Overnight success takes a long time… A few thoughts on the past year by Daniel Ek from @Spotify
Samlaget, the Norwegian publisher for Little Brother, have released the full text of the book as a downloadable PDF. Samlaget have been incredibly forward-looking and a delight to work with. They brought me to Norway to participate in a debate on the future of copyright law at the Litteraturhuset, and my translator, editor, and publicist were all excited by the possibilities opened up by free digital distribution as a means to sell print books.

Kult at Samlaget ombestemmer seg. Godt å se at også enkelte i bokbransjen er i ferd med å ta skrittet inn i det 21. århundre.

Ole Paus liker ikke utviklingen i musikkbransjen og varsler at han nå snart gir seg som plateartist.
- Jeg liker ikke utviklingen i bransjen, men den kan man ikke stoppe. Da får jeg heller trekke meg tilbake, sier artisten til VG.Han sier også at «får nok innkalle artilleriet og ta et generaloppgjør med en bransje som ikke lenger er min».

Ole Paus tar oppgjør med platebransjen. "forsikrer at han vil fortsette å skrive sanger og (...) holde konserter."
Forfatteren Cory Doctorow er kjerringa mot strømmen. Mens norske forfattere deltar i oppropet «dele, ikke stjele», der de krever at norske politikere tar grep for å sikre opphavsretten, kjemper Doctorow for en liberal fildelingslovgivning og en mindre restriktiv opphavsrett.




Langt og godt - og opplysende - intervju med Cory Doctorow. Anbefales!
Nettets største distribusjonskanal for musikk, Apples nettbutikk iTunes Store, er nå i søkelyset for platebransjen. I butikken er det mulig å høre et 30 sekunder langt klipp av alle sanger, for å forhåndslytte på noe man kanskje ønsker å kjøpe. Det mener artistene og platebransjen at de bør få en del av.
De skjønner ikke at "preview" kanskje er en lur måte å få solgt _mer_? Hvor kundefiendtlig er det MULIG å bli? (via @osol)
Daniel Ek's Spotify has taken the gobal music industry by storm. Even in markets it hasn't launched in yet (including the US), Spotify is generating colossal amounts of attention. Music lovers have discovered ways to circumvent regional limitations on the software and are already enjoying the service heralded by some as the future of the music industry.

"80% of Spotify users say they have stopped filesharing. And, for the majority, it hasn't affected their spending."
En rekke kunstner- og forfatterorganisasjoner lanserte nylig en kampanje mot «stjeling» av innhold på internett. Kampanjen ber de politiske partiene klargjøre sine standpunkter, men legger samtidig klare føringer på hvilke standpunkter de politiske partiene bør ha.
Oppropet har i liten eller ingen grad vært diskutert internt i organisasjonene, og vi mener organisajonene gjør strategisk feil når de avviser forslag fra Venstre, SV, og Rødt som kan gi oss nye kompensasjonsmodeller for innhold på nettet.

Home taping is killing music
Celebreties sing about suing all the world because Mp3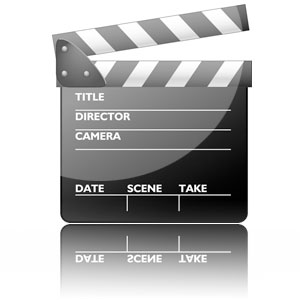 Jeg havner nok blant dem som ikke kommer til å sette mitt navn på oppropet som Forleggerforeningen har tatt initiativ til. Som Eirik Newth påpeker er det ikke særlig klart hva man faktisk kan komme til å stille seg bak. Det er vanskelig å se for seg et effektivt tiltak mot fildeling som ikke vil innebære en massiv overvåkning av nettbrukere. Hvordan skulle i tilfelle det foregå? Det er vel nettopp derfor Venstre, som det eneste virkelige liberale partiet i Norge, har tatt til orde for at man må forsøke å tenke nytt.
Meget bra artikkel om "Dele - ikke stjele" og vernetida. (av @jonhoem via @astronewth)
Forfatter Eirik Newth mener kunstnerne og organisasjonene bak oppropet mot fildeling mangler respekt for nettbrukernes personvern og rettssikkerhet.
RT @astronewth: Jeg har fått nok av kulturlivets unnfallenhet i personvern/rettssikkerhetsspørsmålet: